Events on Exmoor
As September turns into October, summer is drawing to a close. However, this doesn't mean that there are no events planned for the next couple of months! Below are some details about a number of events taking place in Exmoor and near Triscombe over the next couple of months:
Exmoor was designated as Europe's first international Dark Sky Reserve in 2011 and the National Park Authority is continually working to protect Exmoor's wonderful dark skies by working with residents and communities to minimise light pollution.
We are extremely fortunate to have opportunities to see thousands of stars, constellations and endless shooting stars. Experiencing and enjoying Exmoor is beneficial for both your mental and physical health and wellbeing, and Exmoor provides the perfect place for exploration, adventure and discovery, whether you are walking, stargazing or simply relaxing. Spectacular coastal views, deep wooded valleys, high sea cliffs and fast flowing streams all combine to form a rich and distinct mosaic.
There are many different events talking place during this year's Dark Skies Festival, covering a range of activities all over Exmoor. These include Full Moon Safaris, Guided Stargazing walks, Planetarium Sessions, a Meteor Walk over Dunkery Beacon, Wildlife at Night, Night e-mountain biking guided rides, Astrophotography, and talks by astronomy experts and Exmoor National Park rangers. Plenty to get involved with!
For more information about stargazing in Exmoor National Park, click here.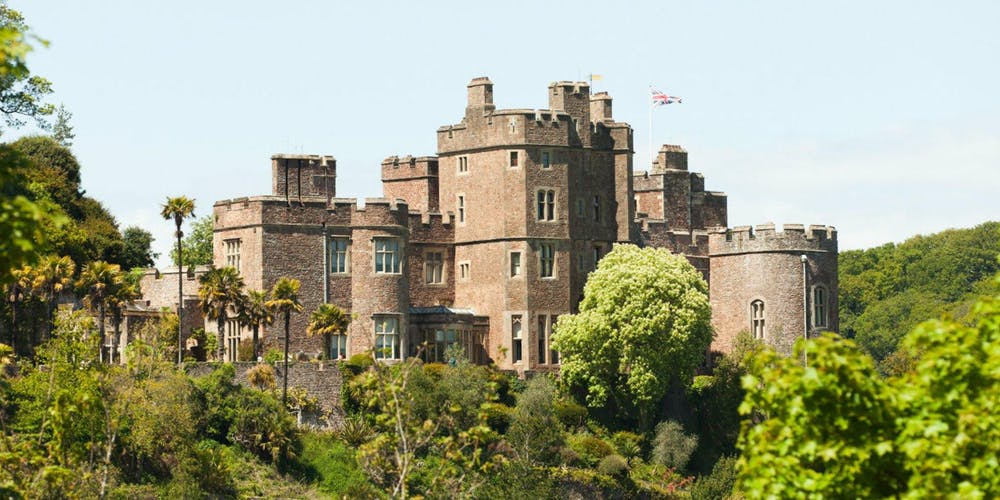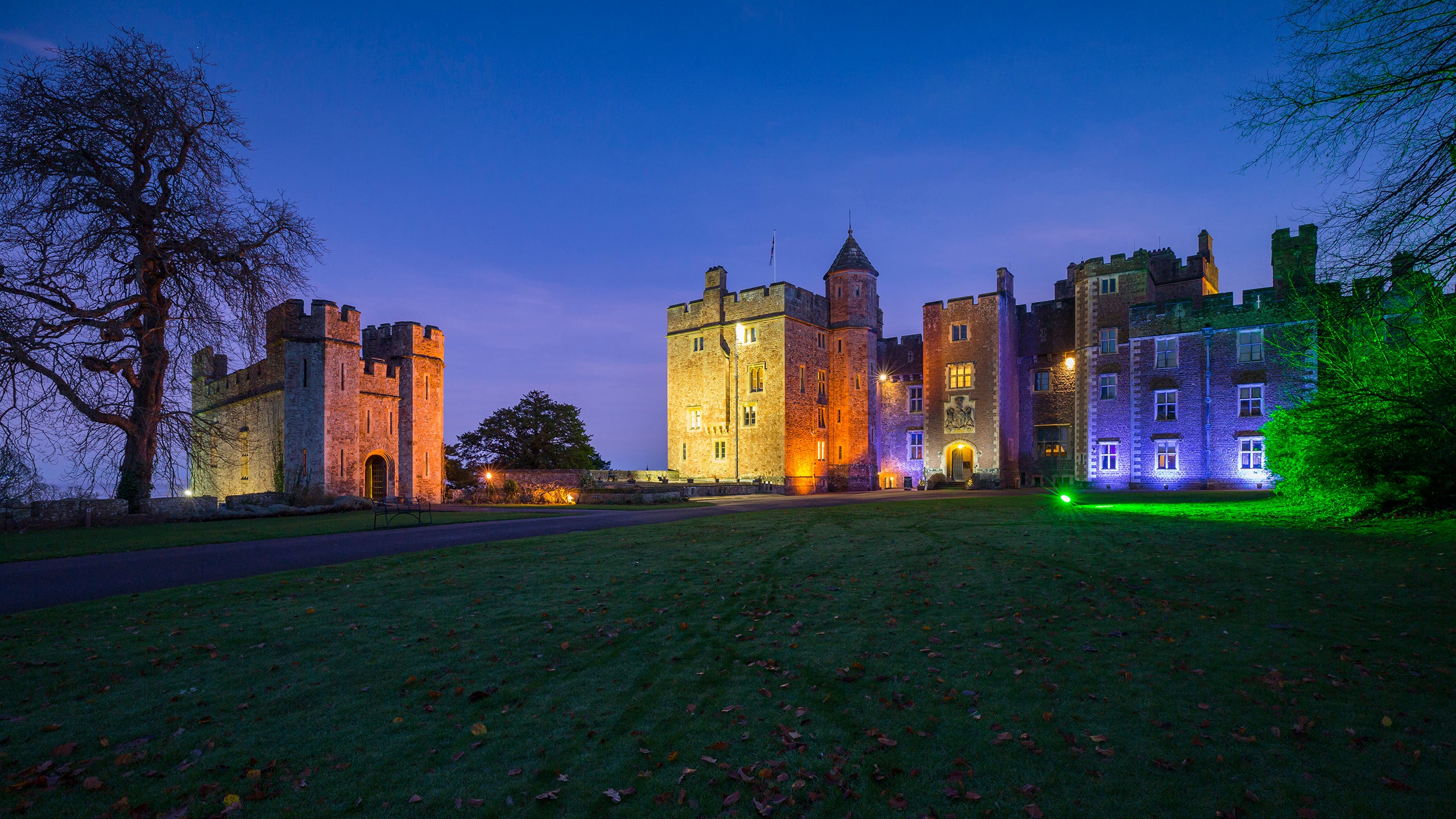 As Halloween is getting closer, come and see Dunster Castle as never before, only 20 minutes away from Triscombe. Experience the extraordinary and listen as your guide tells you tales of ghosts and apparitions, leading the way through the castle. Be prepared for a few surprises and scares along the way!
Tours will be running on 19th, 26th and 30th October. For more details, click the link above.
Dulverton by Starlight is a magical event held every year, open to all. Every December the pretty Exmoor town of Dulverton is decorated with Christmas trees festooned with lights, and for one Sunday all of the shops are open for people to do some local Christmas shopping.  Festivities take place all afternoon and into the evening. Dulverton has a wealth of independent shops, businesses, organisations, restaurants, takeaways, pubs, cafes and tea rooms all of whom help to make this a special place to visit not just for Starlight but all year round.
Santa will also be making a special visit, along with other entertainers, carol singers, and a firework display to round off the event.
Dunster by Candlelight, this year on the 6th and 7th December, is an annual event when this medieval village turns its back on present day and lights its streets with lanterns. This year a Victorian Theme is intended, with a prize for the best costume. However, costume isn't compulsory so don't let this put you off!
A wide variety of entertainment is on offer, ranging from a choirs and carols concert in the church, to fire swords, dancing and a rope walking fiddler! Local traders will be open so this is also a perfect opportunity to complete some, if not all, of your Christmas shopping.
A park and ride service will be available from Wheddon Cross village, 1 mile away from Triscombe.
This event raises money for St Margaret's Hospice, a local charity that provides support to those facing life-limiting illnesses and their families. Over the past few years, at least £6,000 has been raised each year, allowing the Hospice to support many families through difficult times.
This is a very popular event every year so don't miss out!
Triscombe Farm is close to events described, being only 20 minutes away from both Dulverton and Dunster. If you are interested in visiting these events and staying with us, please get in contact by emailing triscombeholidays@gmail.com