Places of Interest in Exmoor
Exmoor's Northern boundary stretches for 34 miles from Combe Martin through Lynmouth and Porlock to Minehead. It is England's highest coastline and the coastal pathprovides spectacular walking. Dunkery Beacon (1707 feet above sea level) is within four miles of Triscombe. The gentle climb to the summit gives panoramic views to Wales, Dartmoor and several counties.
A drive or walk across the wild moorland is sure to be rewarded with scenes of wild Exmoor ponies, cattle and sheep. In spring, walk or 'park and ride' to Snow Drop Valley three miles away. The National Park arrange guided walks throughout the summer. Riding stables are within a few miles.
The National Trust villages of Selworthy and Horner are picturesque. Enjoy a walk through Horner Woods, one of Britain's ancient woodlands. There are mountain bike trails. Coarse and fly fishing are also available locally at Wimbleball and Clatworthy lakes, sea fishing on the coast is within ten miles.
Historic Dunster, overlooked by the Castle and with the ancient Yarn market, working water mill, Priory Church Gardens and every kind of gift shop and hostelry, is also well worth a visit. Dunster's prosperity was based upon the cloth making and wool trade and today is a bustling village six miles from Triscombe Farm.
Special events, festivals and carnivals take place throughout the year. Dunster's Country Fair at the end of July and Dunster by Candlelight in December are particularly popular.
In the early May the traditional Hobby Horse entertains in Minehead in aid of local charities. Details of specific events are available from Exmoor National Park and can be found in the cottages.
Please note that Triscombe Farm neither endorses nor is responsible for the content of any linked site, not any link within that site
Many of the events run by the National Park are free – they just ask for a donation to CareMoor for Exmoor, which raises necessary funds for the National Park.  Please click the links to find out if you need to book in advance and for more details.  There's also an event planner on the Exmoor National Park website.
14th October      Minehead Triathlon, organised by Channel Events
20th October – 4th November   Exmoor Dark Skies Festival, celebrate and explore the wonders of Exmoor after dark. Many events sold out in 2017 so book well in advance.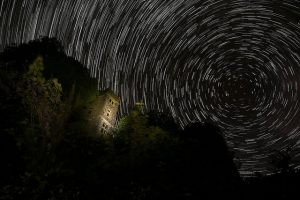 20th October      Ralegh's Cross Long Walk, 9.45am-3.45pm
20th October   Porlock Apple Press and Rural Crafts Festival, 10am-4.30pm
23rd October   Barton Woodfest in the woods above Watersmeet, Lynmouth, family event
25th October   Watersmeet and the East Lyn River, moderate walk, 11am-2pm
25th October   Exmoor Pony Centre Halloween Activity Afternoon, noon-3pm
31st October   The Webber's Post Big Adventure, family games and activities, 10am-4pm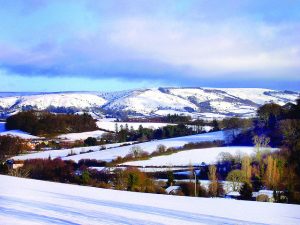 2nd December   Dulverton by Starlight, celebration of winter with crafts, Father Christmas, fireworks etc
7th & 8th December   Dunster by Candlelight, celebration of winter with live entertainment, Dunster Castle decorated for the festive season and lots of street food and drinks, from 4.30pm.
9th December    Christmas Fair at Exmoor National Park's Lynmouth Pavilion, children's crafts, 10am-4pm
15th & 16th December, 21st – 24th December   Santa Specials on Lynton and Barnstaple Railway
22nd – 30th December   Watersmeet Christmas Trail, 11am-3pm
29th December – 1st January   Mince Pie Specials on Lynton and Barnstaple Railway
Various shows and performances at The Regal Theatre in Minehead – more details on their website